Emily's Bed and Breakfast Reviews
Hear what our customers have to say!
"Beautiful place for family gatherings"
Mary Lou, Google Reviews
"A true hidden gem. Go and stay!!!!"
Meg, Google Reviews
"Victorian Era Bed & Breakfast we highly recommend. AWESOME food awaits and they do events and catering, too!!"
M Kline, Google Reviews
"Food is very good, this is a great place to have a wedding or private party"
Susan, Google Reviews
"Best kept secret in area!"
Mary Ann, Facebook Reviews
Come as a stranger and leave as a friend at Emily's Bed and Breakfast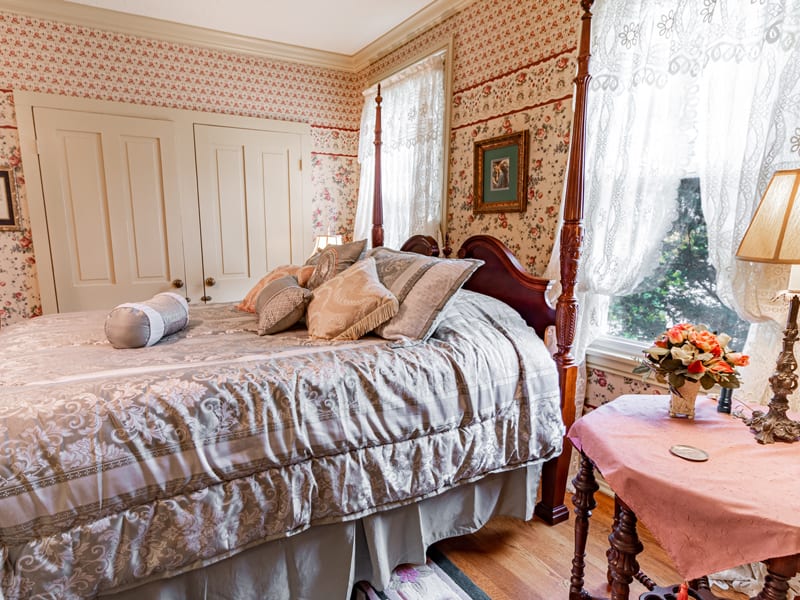 "We planned an overnight trip to Jim Thorpe. We found Emily's is only a short 30 minute drive from Jim Thorpe. The location is in a nice quiet neighborhood. The grounds are absolutely stunning. They are spacious and make for a nice, peaceful walk. The house is gorgeous inside. The woodwork is splendid. Angela has done a wonderful job furnishing the home. It is kept up very nicely. We stayed in William's room. The room was beautiful. The pictures and furnishings all tied in together to form a nice theme. The food was delicious. Angela is a great cook. Angela and Michelle were both friendly and welcoming. This is a very nice B&B. We will definitely be back."
-Ben, Google Reviews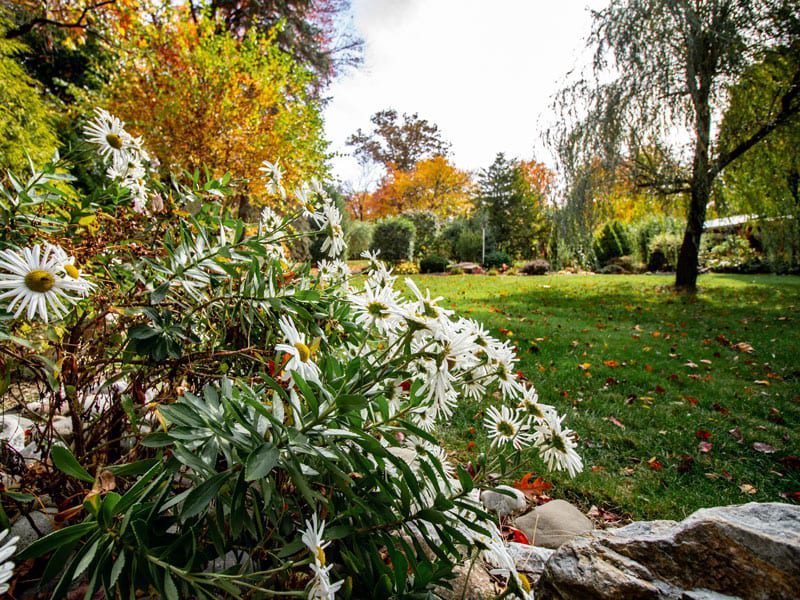 "Lovely property with charm, history and warmth. The hospitality was a blessing and our nights stay was cozy. Recommend staying here to access hiking in the area!"
-Emily M., Google Reviews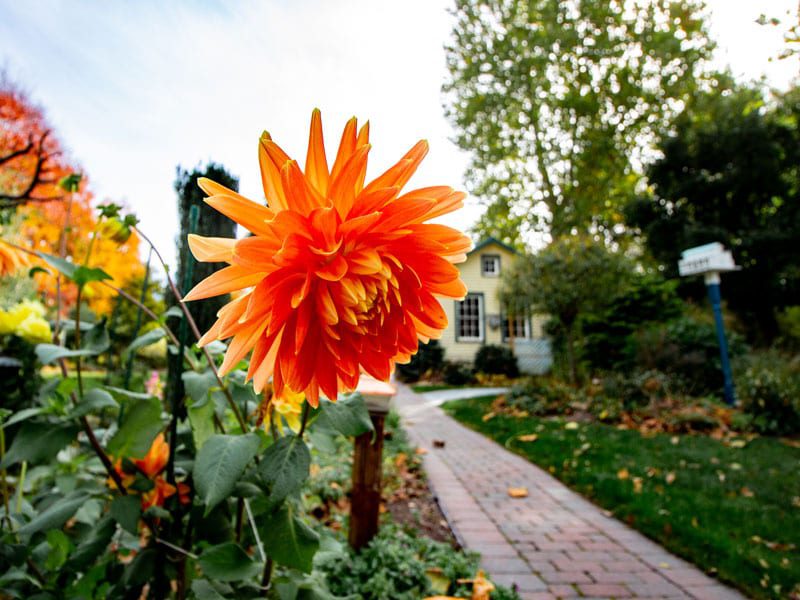 "What an amazing time!!
First of all, I was drawn to this place because of the amazing reviews. I kept reading about how wonderful the food was, how super clean the space was, and how charming the rooms and common spaces were. Emily's did NOT disappoint! In addition, I received a pleasant surprise. The backyard was a private haven. There were several gardens weaved throughout the large property. The romantic seating tucked away within those gardens, was wonderful. The weather was perfect in October.
The food! Wow!! That deserves a few sentences of its own. It was a banquet of food for breakfast. It was a five course meal- amazing and delicious, homemade food! It is an experience to be had.
I can't wait to be back! And believe me, we will definitely be back! Excellent B & B!"
-Birzavit, Facebook Reviews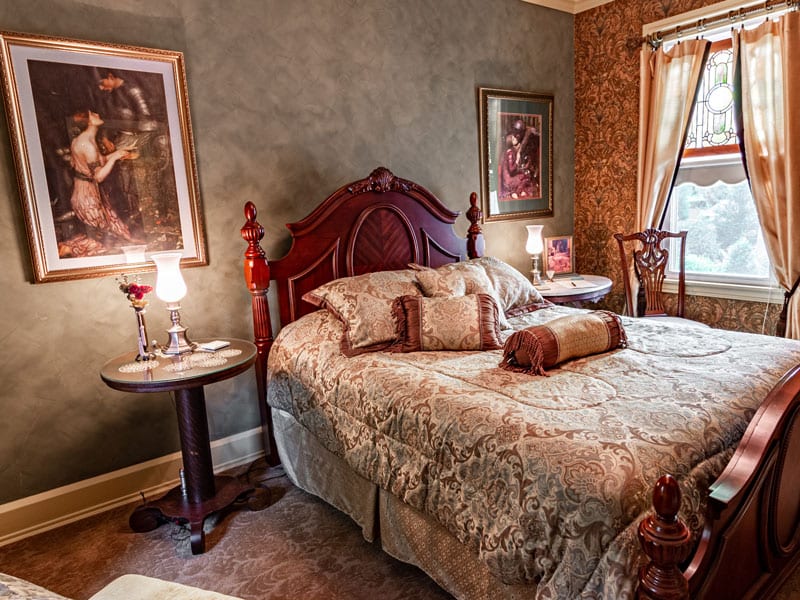 "Emily's B&B is a beautiful home surrounded by gardens. It is a hidden gem in a residential area. Angela is a welcoming host and a wonderful cook. Her choices for breakfast are amazing! If you like bacon, you must try hers. Our room (Rebecca) was quiet and comfortable. There are two sitting rooms for guests to enjoy."
-Kathleen, Trip Advisor Reviews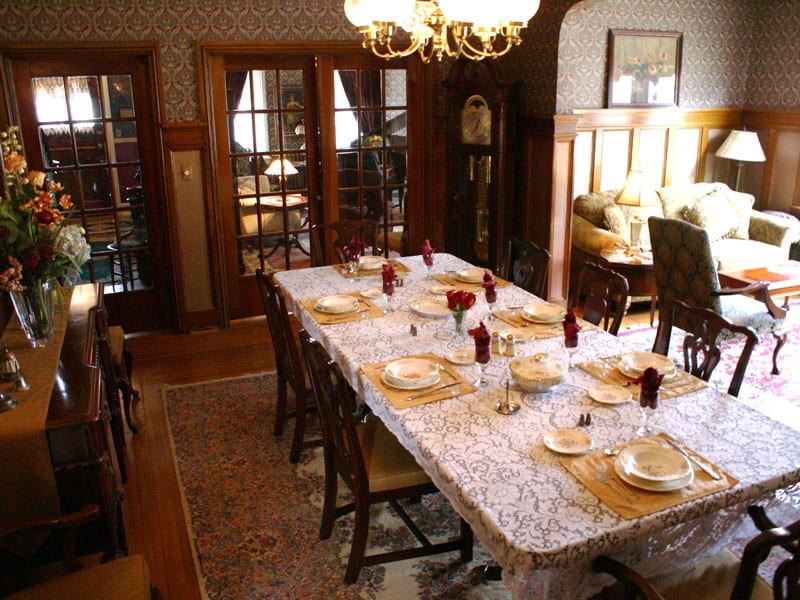 "I was there for 2 birthday dinners for my sister, the service was fantastic, the food was unbelievably good(perfection) & the atmosphere made the family & guests feel welcome & enjoyable, we loved it"
-Sue, Facebook Reviews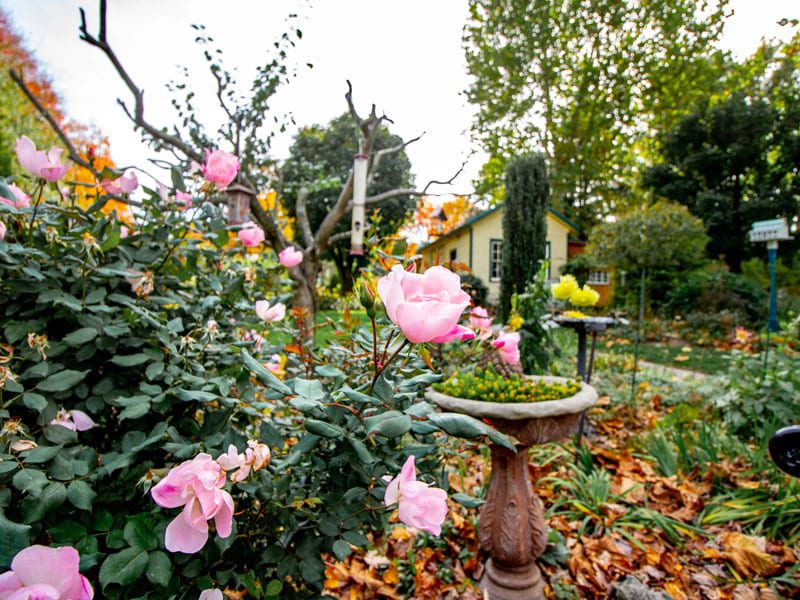 "My wife and I just stayed here before skydiving. Was clean and beautiful. Had an amazing time there. Owner was friendly and funny. Wish we had more time to spend there. gardens were amazing. food was amazing. Room we stayed in was amazing. Cant wait to go back. Highly recommend this place"
-Jer, Google Reviews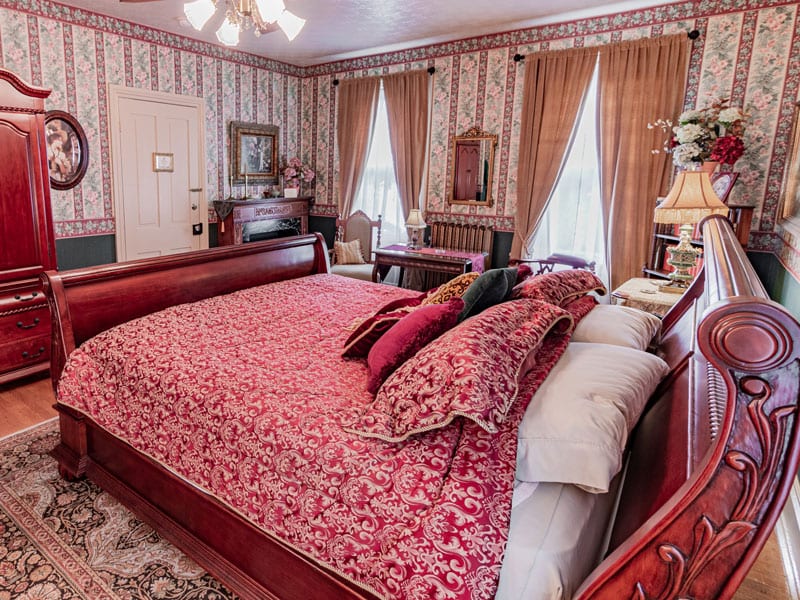 "Emily's was the perfect romantic getaway! The home is truly breathtaking. Every room was a trip back in time, and the owner made sure that each and every detail was done to perfection, sparing no expense. Although the house is newly renovated, you feel that you have been transported to the Victorian Era. Angela treated us to the best breakfast that my partner and I have ever had at any Bed & Breakfast ANYWHERE! I highly recommend Emily's to anyone who might appreciate the best in Victorian decor, exceptional cleanliness, phenomenal breakfast food, and a warm and welcoming owner."
-Meg, Facebook Reviews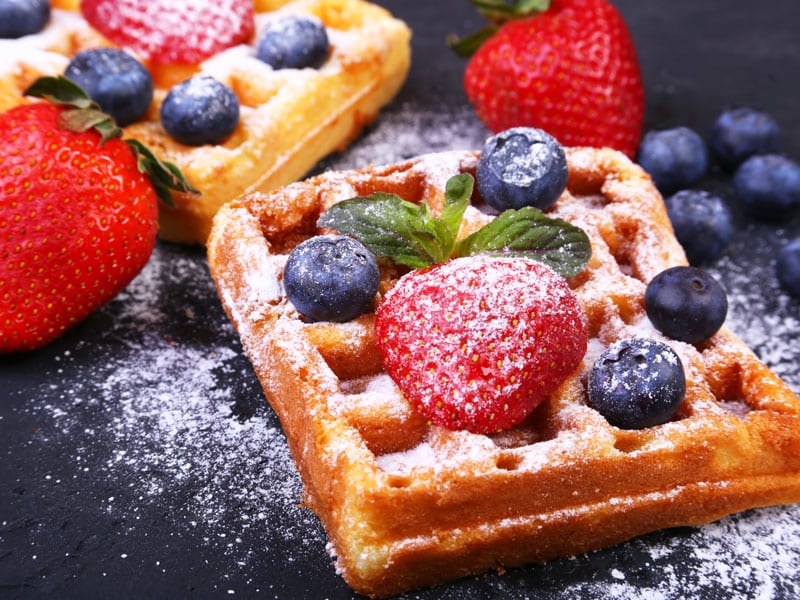 "The house is beautiful, cozy and inviting. Angela is a very gracious host. The food is AMAZING. My breakfast included a Belgian waffle with a fresh fruit compote, fresh, homemade sausage and butternut squash home fries. The coffee was great too. I will definitely return."
-Jennifer, Facebook Reviews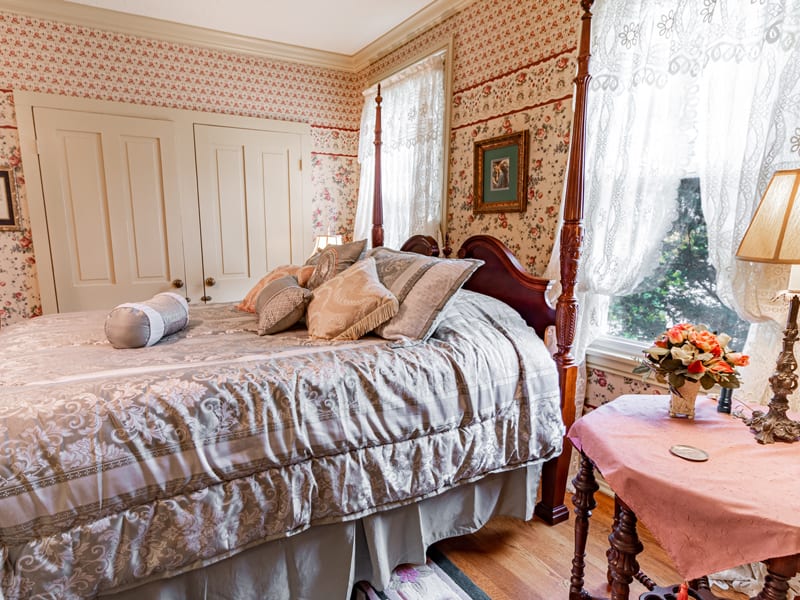 "Emily's is surely an anomaly. How could such a small town like Lattimer, or even Hazleton for that matter, feature such a tremendous venue. The house is charming beyond belief and the bedrooms exude character and those aren't the best feature. The food is beyond belief. I have never has such scrumptious food at the many B&B's I tend to favor when travelling. I can't believe that anyone who stays here would ever be disappointed!"
-Sam, Trip Advisor Reviews
Write a review today to tell us and everyone else about your experience!
Check out all of our Google Reviews on our Google Business Listing!
Read more of our reviews from Facebook!